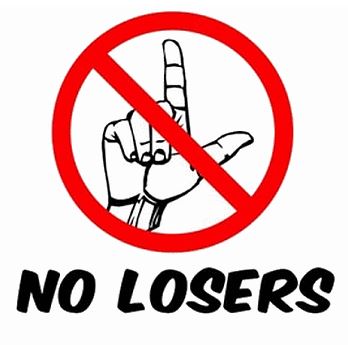 Is it really possible to place popular spread trades (bear call, bull put, ratio call, butterflies, condors, etc) into structures that makes the play riskless?!?
Spread trades are an exciting way to make money in the options markets.
But there is a BIG problem for retail traders… read on:
What's the
Problem

With Doing Spread Trades?

Spread trades are a WONDERFUL way of grabbing quick cash from the market… that is, except when they end up being just a quick a way to lose it.

The problem is LEVERAGE.

You might be able to beat the market sometimes with your leveraged trades.

Consider a Bear Call Spread, sold out of the money: you might take a credit of .50 cents but be exposed to the tune of $4.50.

You may win 4,5,6 times… be able to "manage" your way out of 2 or 3 spread trades that start to go against you…

But sooner or later the 600 pound gorilla called THE MARKET will catch up with you.

Just ONE $4.50 loss can wipe out several wins.
Why Hasn't the Spread Problem Been Solved?
Spread trading courses and programs are common as dandelions in the suburbs.
So is the sob story of the victims erm, STUDENTS of these courses.
It's hard to swing a dead cat without hitting a spread trading fan that got the sh!t kicked out of 'em by the market's mercurial swings.
Beware: Leverage is a two-edged sword.
How Can Your Spread Trade be Made RISKLESS?
Actually, it's quite simple.
It's easier to get your head around this than you might think.
What makes a bear call spread risky is the fact that you don't own the stock.
So what if you do own the stock?.
Rather than doing your spread "bare", you simply add a context to your spread trade that makes it riskless.
…then, the risk of doing the bear call spread is null and void.
That premium is captured no matter what.
You get to keep the premium, no matter whether your underlying stock goes up, down, or sideways.
Is There a Way to Make a BOTH Positions Riskless?
First, let's consider a common spread trade play: the near-expiring bear call spread.
Its risk is finite and so is its potential payout.
Now for the context… rather than using stock alone, let's use sto
ck plus a far away expiry put option.
By itself, the married put risks $200.
And, by itself, the bear call spread risks $150.
Does the TOTAL risk of doing both plays equal $200 + $150 = $350?
Incredibly, NO.
The total risk of both plays is actually reduced.
The total AT RISK amount for both plays is only $100… less than either play by itself has!
The bear call spread technically riskless; the only way that the bear call spread can close against you is if your married put gains enough to pay for any loss.
I just showed you a RISKLESS bear call spread.
Taking this Further: "Bulletproof" Spread Trades
In the real example I'm showing today, $100 is captured by the bear call spread. We call this Income Method #6 because out of the TWELVE "Income Methods", #6 was the sixth technique we proved with real money in real time.
Hey, quick announcement in case you're diggin' it so far:
Click me! <== to get a free mini-course and get on the waitlist for The Blueprint
Anyhoo, back to your regular programming. Let's remember that the long-term married put, with $200 risk…
…was reduced to $100 risk by capturing $100 from a near term bear call spread.
If the stock goes up, we make money. But what if GILD stays put or goes down?
Well… the $100 captured goes against the cost basis of the married put.
ANNNNNNND..!
We can do it again.
In October another, similar bear call spread could be assembled, again without incurring capital risk…
…and if the second bear call spread captures $100 again, well now the Context Trade of the married put is bulletproof.
And there are still weeks and months before expiration.
Bulletproofing is a sweeeeet way to trade. Because when you start with just single digit risk,
…then take away even that risk…
You're in a pretty position.
Heads you win, tails you can't lose.
Can YOU Make Other Spread Trades Riskless?
You can read up on the three most popular posts on RadioActive Trading regarding riskless spreads:
The Strange Secret Behind Riskless Spread Trading
What on Earth is a "Nested Spread Trade"
The Riskless Spread Trade that Pays You TWICE
…and if you're ready for the big leagues, go check out the premium webinar
(premium means you PAY for it, all though every RadioActive Trading training video comes with a 30 day, 100% money back guarantee) titled,
How to Stop LOSING at Spread Trades Forever…and see how to structure SEVEN riskless spread trades.
In two minutes you can be learning how to eliminate all risk from your spread trades, and indeed perhaps your stock trades as well.
Okay Traders! Enjoy the post. See you in the next one.
Happy Trading,
Kurt